Cooper City is a medium-sized city in Broward County, Florida, the United States with a population of 36, 104 ranking as the 82nd largest community in Florida.
Cooper City home prices consistently rank among the most expensive in America with a median value of $401,700 and a median rent price of $2,500 for a single bedroom apartment.
Cooper City is a manifestly white-collar city with a median salary of $92,388 and fully 89.96% of the workforce employed in white-collar jobs. Many people living here work in management occupations (14.90%), sales jobs (14.54%), and office and administrative support (14.39%). There are also more people living here who work in computers and math than 95% of the places in the US.
Cooper City has a great community and is a good choice for families with children. The city promotes unity and positive lifestyle. In 2007, Cooper City was rated as one of the Best 10 Towns for Families by Family Circle Magazine. The city's excellent "A" rating public school district and a large population of college-educated adults provide an environment conducive to academic success. Cooper City is extremely ethnically-diverse with people who call it their home describe themselves as belonging to a variety of racial and ethnic groups. This environment provides good insight to children against the rampant bias and race prejudice.
The city offers also a bevy of can't-miss things to do, from attending special events to dining at independent restaurants and staying active at area parks.
Get an inside look at how Cooper City will keep you entertained.

Brian Piccolo Sports Park & Velodrome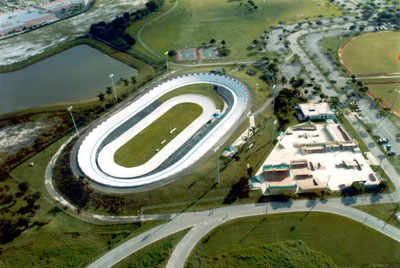 Photo from broward.org
Sports are the focus at this park named for a notable football player and onetime South Florida resident Brian Piccolo. The ground's facilities include three soccer fields, two cricket fields, two basketball courts and a Velodrome which is one of the three in the Southern U.S and the only one in Florida.
FEATURES:
Baseball/Softball

Basketball

Driving/Biking/Jogging/Walking Path

Cricket

Disc Golf

Fishing

Fitness Facility

Football/Soccer

Picnic Area

Playground

Racquetball/Tennis

Road Course

Shelter Rental

Soccer Five

Velodrome

Volleyball
Christie Schafale Park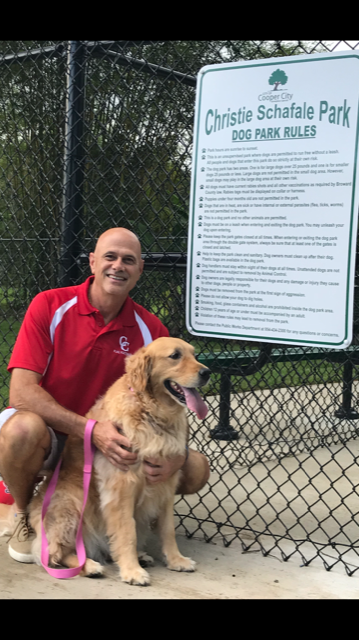 Photo from Howard Meltzer Cooper City Commissioner, District 2
On July 17, 2018, Cooper City celebrated the opening of a new dog park, the Christie Schafale Park. Christie Schafale Park is named after a 17-year old award-winning athlete At Cooper City High School Christie Schafale. Enjoy taking a brisk walk and stretch out with your dog in this 5 acres park. Christie Schafale Park offers an extra trail, jogging path, open play area, picnic tables, playground, and fully fenced play areas and puppy play equipment for dogs ranging in size. All dogs must have up to date vaccinations and be supervised.
FEATURES:
1/4 Mile Walking Path

Basketball Court

Dog Park

Exercise Trail

Playground

Park Benches

Volleyball Court Area (volleyball net not provided)

Open Play Area
Flamingo Garden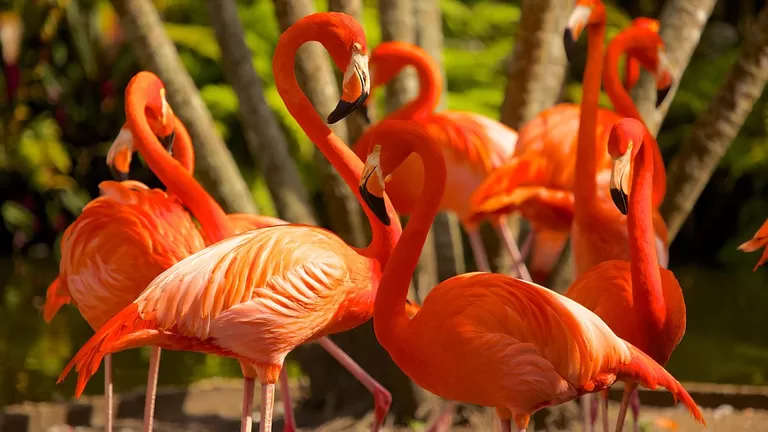 Photo from xpedia.com
Flamingo Gardens is a 60-acre aviary, Wildlife Sanctuary, and botanical garden located just west of Fort Lauderdale, FL. The gardens are divided into several sections:
The Everglades Wildlife Sanctuary which houses injured wildlife such as eagles, panthers, bobcats, and bobcats.

The Free-Flight Aviary which houses one of the largest collection of wading birds in the United States such as white and brown pelicans, great and snowy egrets, roseate spoonbills, wood storks, American white ibis, great blue heron, tricolored and night herons, seagulls, and a lot more!

The Wray of Botanical Collection which houses the biggest tree in Florida, a 102-foot tall cluster fig, the exotic tree with the exploding fruit – the dynamite tree, the citrus groves which releases a wonderfully sweet fragrance in early Spring and many more. You can also see the ruby throat hummingbird in the Hummingbird garden in Winter and spot the rare South American malachite or pink spot sulfur in the butterfly garden.
Take a 25 minute narrated tour for a very small free to learn these and other highlights such as the 150-year-old oak trees. Events held in the Gardens throughout the year include The Garden Festival and Bonsai Show, and Flamingo Fest which celebrates is, sculpture and craft.
Tree Tops Park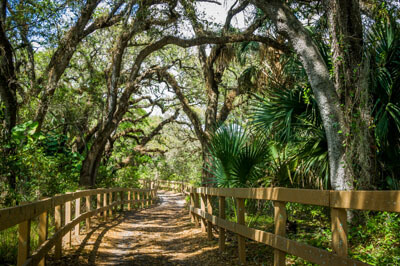 Photo from Miami Grill Catering
Tree Tops Park is famous for its immense 7-mile network of gorgeous trails and boasts an impressive 243 acres if scenic natural settings for special events such as picnics, barbecues, birthday parties, and romantic outdoor weddings. Guests can explore through 3 richly landscaped nature trails, and gain a different vantage point as they climb up the 28-foot observation tower at the end of the Live Oak Trail.
They can continue their journey on the 1,000-foot boardwalk that overlooks 23 fascinating acres of restored freshwater marsh, take a relaxing stroll through the colorful butterfly garden rich with plants that attract hundreds of fluttering butterflies. Perhaps they can spot one of the intriguing burrowing Gopher Tortoises which call the park their home.
FEATURES
Classroom

Equestrian Trail

Exhibit Hall

Meeting Room Rental
Nature Trail

Picnic Area

Public Art & Design

Wedding Rental
These are some of the fun things you can enjoy living in Cooper City.
If you want to know more details about the Cooper City neighborhood especially with the houses, contact 954-895-9662.